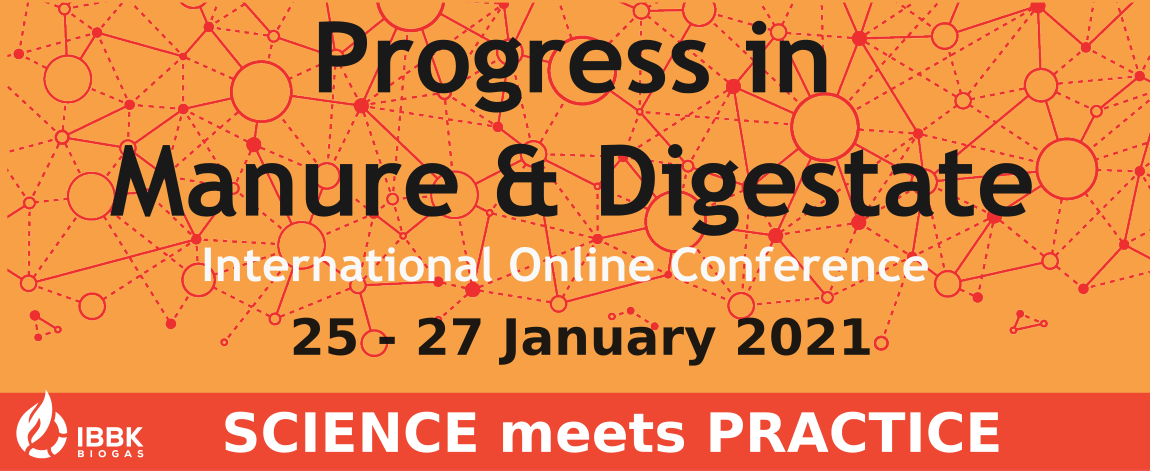 IBBK Biogas, the International Biogas and Bioenergy Network organizes its first on-line Conference in 2021 on "Progress in the Treatment and Application of Manure and Digestate Products"  from the 25th to the 27th January 2021. The Hellenic Biomass Association (HellaBiom) supports this important event of the bioenergy sector as a dissemination partner!
Since 2010 the IBBK is organizing conferences on the manure and digestate treatment field. The events were conducted in German and English with a simultaneous translation. This year, due to the pandemic, the conference took place in a hybrid way and only in German language. That is why we decided to share and enhance the results of the local conference to an international audience and organized a digital event.
Official Event Web Page:
https://ibbk-biogas.com/schedule/online-conference-progress-manure-digestate-treatment/
Conference Language: English
Get exclusive insights into the future of digestate and manure upgrading.
Discover how you can benefit from this advanced knowledge as a biogas plant operator, farmer, and policy maker.
See what the pioneers of the biogas industry are currently developing to turn residues into valuables using breakthrough technology.
53% Discount for students and inhabitants of DAC-classified developing countries.
3 half-days – scheduled to fit multiple time zones around the world so that you can attend wherever you are.
Special rates apply for early-bird booking (until December 21st).
Important dates:
Address of the event: Online via Zoom
Phone: +49 (0) 7954 926 203
Contact:
Program
Jenny Aragundy-Kaiser
E-Mail: app@ibbk-biogas.com
Registration, Technique
Tristan Gruszkos
E-Mail: sal@ibbk-biogas.com